Piwigo v11: get ready for some changes!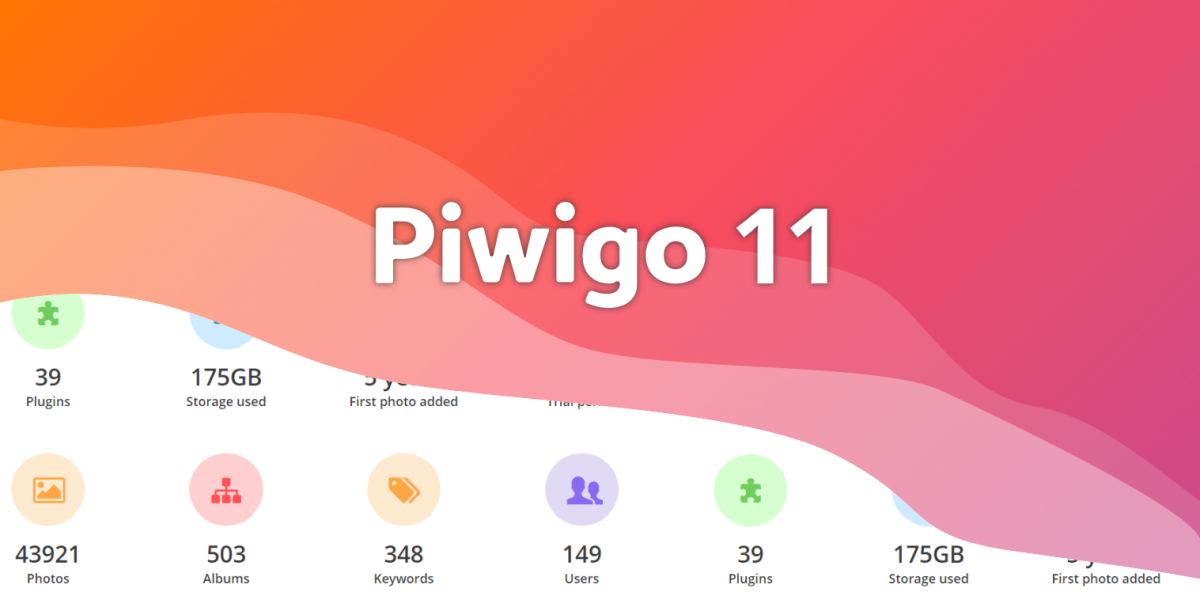 A new version of Piwigo will be coming soon. What is this v11? What to expect? We'll explain everything to you!
From Piwigo 2.10 to Piwigo 11
A little over a year ago, in this blog post, you discovered the release of Piwigo 2.10. This version was eagerly awaited, as it followed 2.9, released in May 2017.
With Piwigo 2.10, we crossed a turning point, with a major effort to improve the design of the application. Retrospectively, we probably should have named it version 3, to mark a break with the historical versions, as some members of the community suggested.
We have to say that Piwigo has been in version 2.X since 2008! 12 years is a very long time for a software: more time than the complete life of some projects, from their start… to their end.
So we ended up realising that a version 2.10 or 2.11 did not reflect the huge amount of work done since 2018 on improving the user interface of Piwigo. Version 2.10 already brought fundamental changes. But with this new version, we are going even further. That's why we decided that this version would not be 2.11, but 11.
Piwigo 11 : radical changes to the back office
With Piwigo 11, get ready for important new changes! We have mainly focused on Piwigo's back office with a complete redesign of some pages, improvements and new features.
We will bring some precisions when they will be deployed. In the meantime, we just want to give you an overview.
User management
In Piwigo 11, you will discover a complete redesign of group manager. All the existing features remain, but we have worked on the user experience and design of this feature. You will also be able to associate users directly to a group from the group itself, without having to go through the user manager.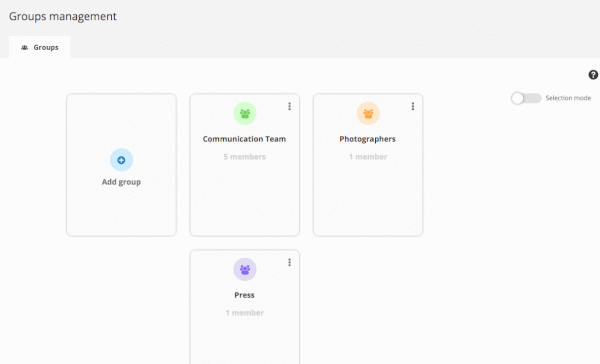 The user manager has also been improved. It will be easier to apply changes to all members of the same group.
Another very practical new feature will allow users to identify themselves on Piwigo with their email address. Until now, you could only log in with your username.
Discover the new features in detail in this article: User Management : what's new in Piwigo 11
Photo management and organisation
Here too, get ready for something new!
The design of the photo editor has been refreshed, to give more importance to each photo and its data.
The tag manager has been completely redesigned. It is more user-friendly and faster… even for those of you who have thousands of tags in your photo library.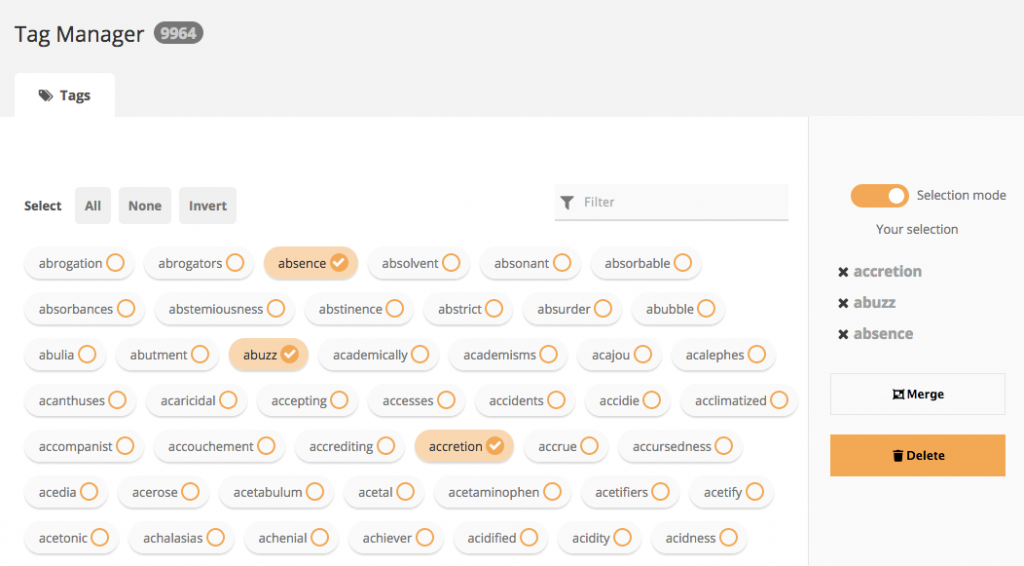 The batch manager, which allows mass modifications to be applied to a selection of photos, has also been redesigned to align with the other pages of the administration area.
Discover the new features in detail in this article: User Management : what's new in Piwigo 11
Album management and organisation
This is undoubtedly the part that has seen the most improvements with the v11!
Let's start with the Move albums feature, which has been completely redesigned. This page, which allows you to change the display order of the albums and sub-albums, also allows you to move one album into another, and finally it is the only page where you can view your entire album hierarchy.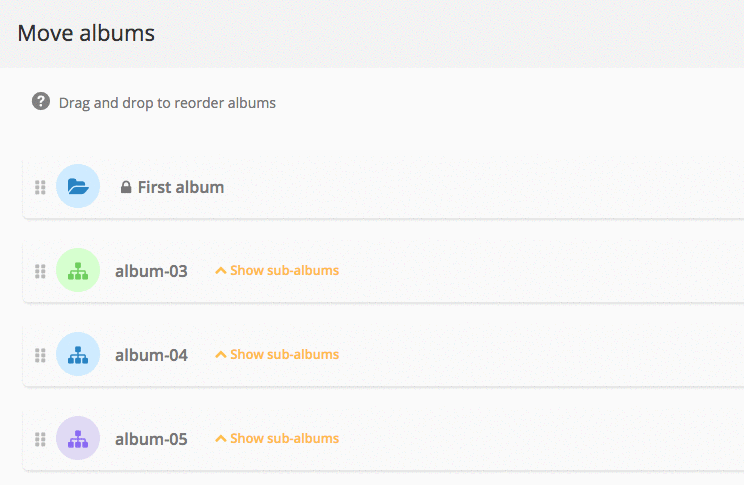 The album editor and album manager are also getting a new look, with a more modern and colourful interface.
You will discover a new feature: the album search tool, which will be very useful for many administrators.
Let's conclude this section of album management with the only improvement of v11 that concerns your gallery front office : just as you can now search for photos in your gallery by combining several tags, you can now use the "linked albums" feature for even more precise search results!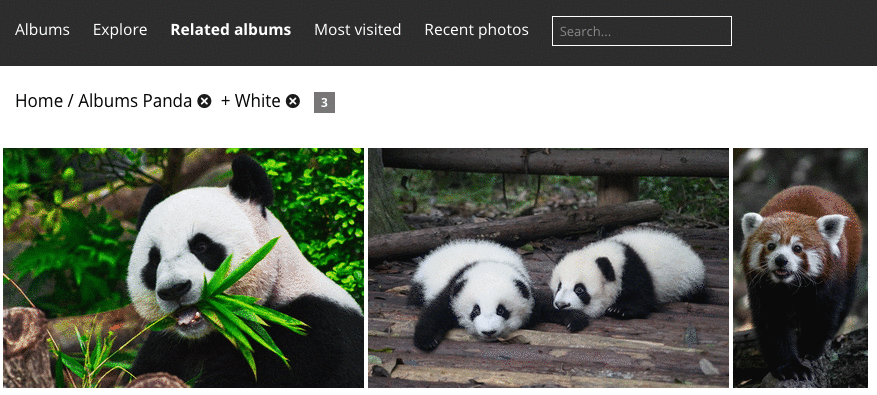 Discover the new features in detail in this article: User Management : what's new in Piwigo 11
Managing your Piwigo
Piwigo's administration is not just about managing the photo library and users! It's also knowing what's going on with the software and checking that everything is OK.
So Piwigo version 11 brings a brand new feature: the Activity Board.
It will allow administrators, from their dashboard, to visualise at a glance the activity that has happened in their Piwigo over the last few weeks: created albums, added photos… It also allows them to visualise the storage space used.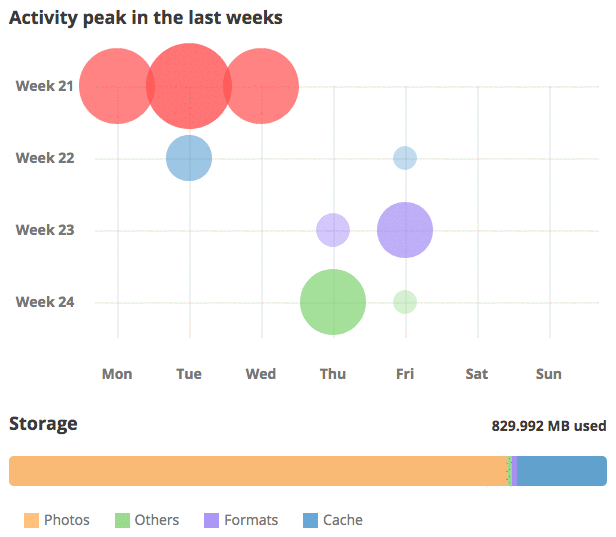 The plugin manager and theme manager have also been refreshed.
The history statistics have a more modern look, and are enhanced with a comparison mode, allowing you to compare the traffic on your Piwigo from one year to the next, or from one month to the next.
Finally, each action will be accompanied by a more explicit alert, so that you can always be sure not to perform the wrong action (album deletion, plugin uninstallation…).
Discover the new features in detail in this article: User Management : what's new in Piwigo 11
When is Piwigo 11 coming?
So what's up? Is this version 11 attractive or not?
Now that your appetite has been whetted, you're may ask yourself: when will it be deployed?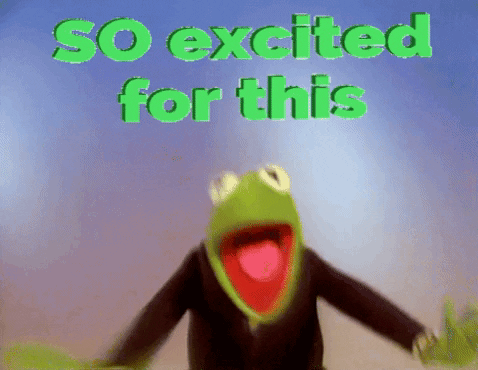 For the moment, we are still testing this version to make it compatible with a maximum of plugins. We also still have some translations to finalise. We hope that v11 will be available to download by the end of January.
Then, it will be quickly deployed on Piwigo.com, first on a few accounts, then on all accounts.
Stay tuned!