Beta-testers wanted for Piwigo 2.10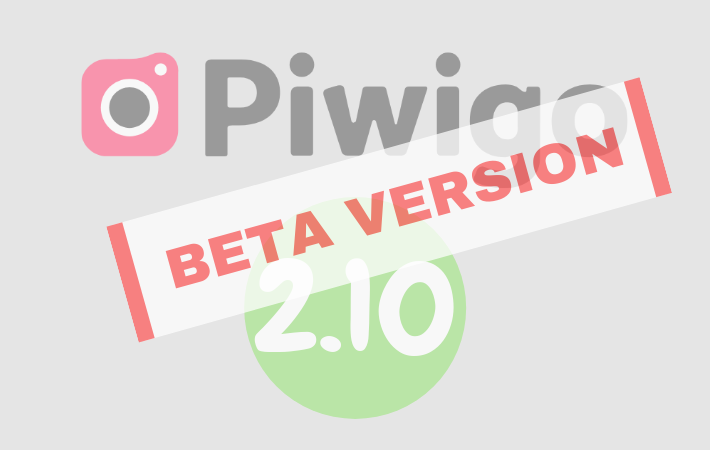 The Piwigo team is very happy to announce that the next Piwigo release is coming soon! But before making Piwigo 2.10 official, we need you, users, to test our new features. Are you up for it?
It has been a while (more than 2 years) since we released a new version of Piwigo. We have been working hard over the last few months to be able to release version 2.10 this summer!
It has been available since the beginning of June, but be careful: it is not yet an official version. It is possible that it still has bugs. That's why we need Piwigo users to agree to test it, after what we can deploy 2.10 on all piwigo.com accounts.
What's new in version 2.10?
As we have already announced, Modus has become the new default theme and comes with 8 new styles. This change is the only one in version 2.10 that is already deployed on piwigo.com
Redesign of the administration: This is the big project of version 2.10. We have redesigned the administration space to make it more ergonomic. Now you have new blocks common to all pages: header, menu bar, tabs. The photo upload form has been made simpler and made more user friendly. The user interface of the album manager have also been improved, as well as the dashboard.
Batch management: metadata synchronization is now in "progressive" mode
Album editing: all the children's albums of an album can be turned public in 1 click
Configuration: you can now set the date of display of an album from the administration
Dark Mode Enhancement
Activity history: Piwigo records administration actions (add/edit/delete photo/album/tag/user/group), connections/disconnections.
How to test version 2.10?
Are you interested in giving us your feedback? Contact us and we will provide you with a Piwigo 2.10 beta testing account.
We need your help before we can deploy the 2.10 on all accounts!

Some screenshots of the 2.10
The administration dashboard now comes with colors!

The administration dashboard in our new dark mode.

The redesigned upload form in dark mode, while an upload is in progress. We've made it simpler, visually speaking.

Compared to 2.10.0beta1, the breadcrumbs was moved from the page title to a dedicated position inside the tab.