New Modus theme on piwigo.com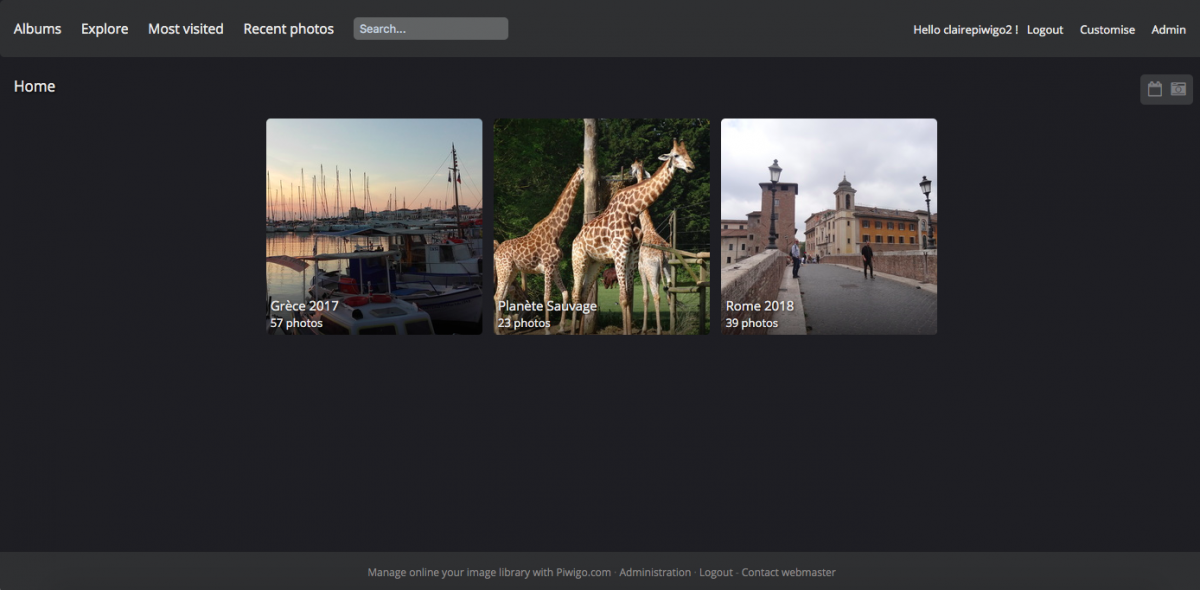 Some changes have been implemented on your Piwigo in June. If you haven't noticed anything yet, maybe you will be interested by this blog post!
In anticipation for the release of Piwigo version 2.10 (stay tuned, you will be asked to test it soon), we have taken a step forward and deployed some modifications on piwigo.com:
The new default theme for new galleries is now Modus;
We have added 8 new skins for this theme.
This is the moment where you think to yourself: "Wait, what is she talking about"?
Let's go back to the basics:
What is a theme at Piwigo?
A theme is a model, a template that determines how your Piwigo gallery is displayed.
Some themes, like Modus, propose a number of options called "skins". The color scheme and font styles of your public gallery depends on the chosen skin. Skins allow you to customize your photo gallery according to your tastes, your brand identity, or the subject of your gallery.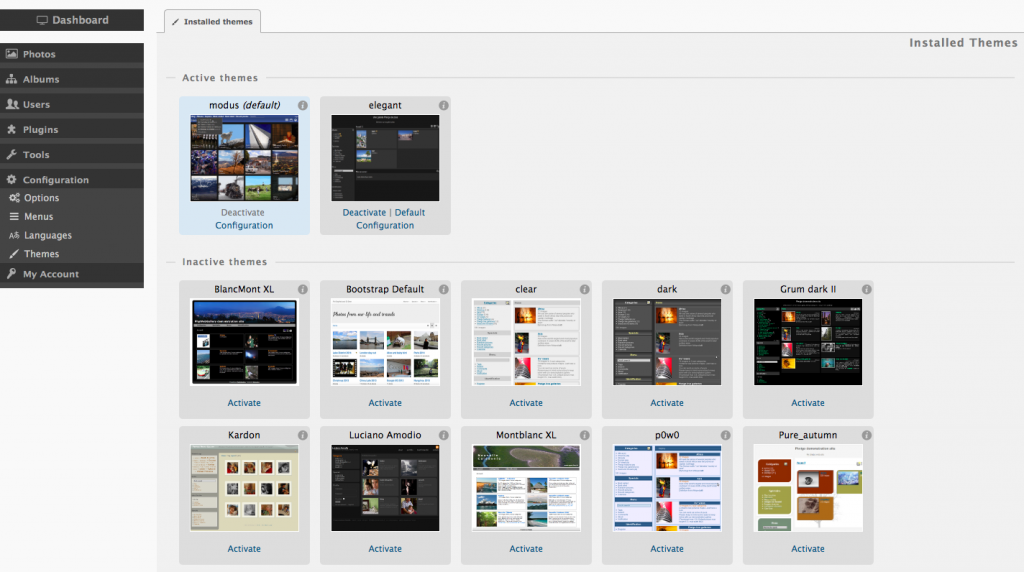 Modus, new default theme on Piwigo.com
On piwigo.com, we offer 28 themes, which allows you to make your choice between many styles for your public gallery.
Before June, when you created a new Piwigo Gallery, the theme that was activated by default was called "Elegant". The "Elegant" theme works very well, but its layout might look a little old fashioned, and it is not mobile friendly. It was about time to modernize it!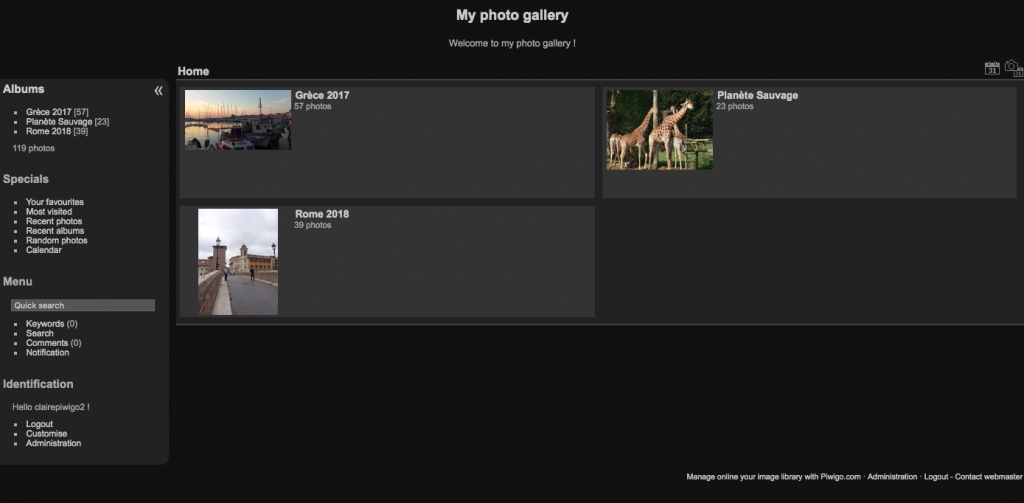 That's why we decided that the new default theme would now be Modus, a more modern, and totally responsive theme (i.e. it adapts to all screen sizes, even your mobile phone).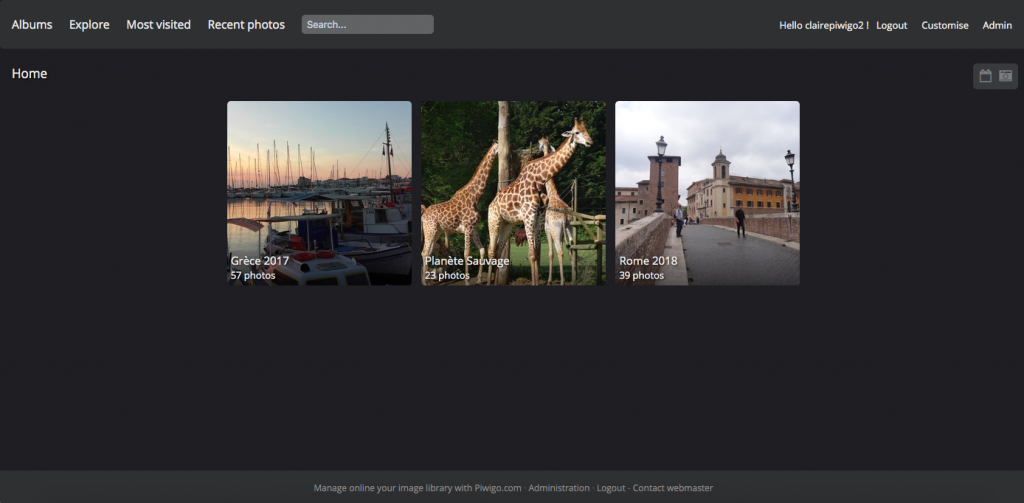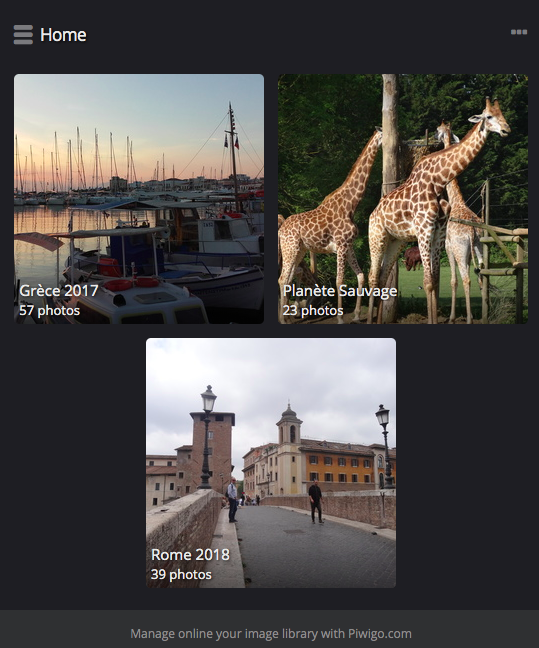 If you have already created your Piwigo gallery, nothing changes for you! The only thing that changes is that Modus is selected by default for all new galleries.
However, if you are up for a little change, you can test this theme. Just go to your backoffice, and activate it for your gallery.
If you also want to use Modus for the mobile version of your gallery, you will need to disable the Smart Pocket mobile theme, which is enabled by default.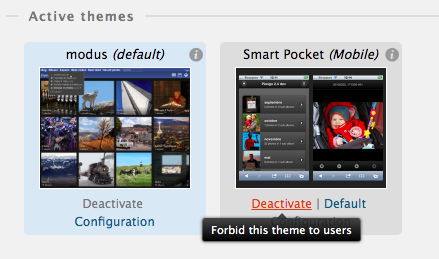 Modus takes a new look with 8 new skins
Once Modus is activated, you can now discover the new skins created by Hannah, our talented graphic designer!
To do this, click on "Configuration".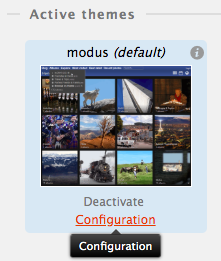 Previously, only 7 skins were available for Modus.
You now have access to 8 new skins, each one with its own personality. And that's not all: we still have 3 more skins in the boxes, that will be deployed soon.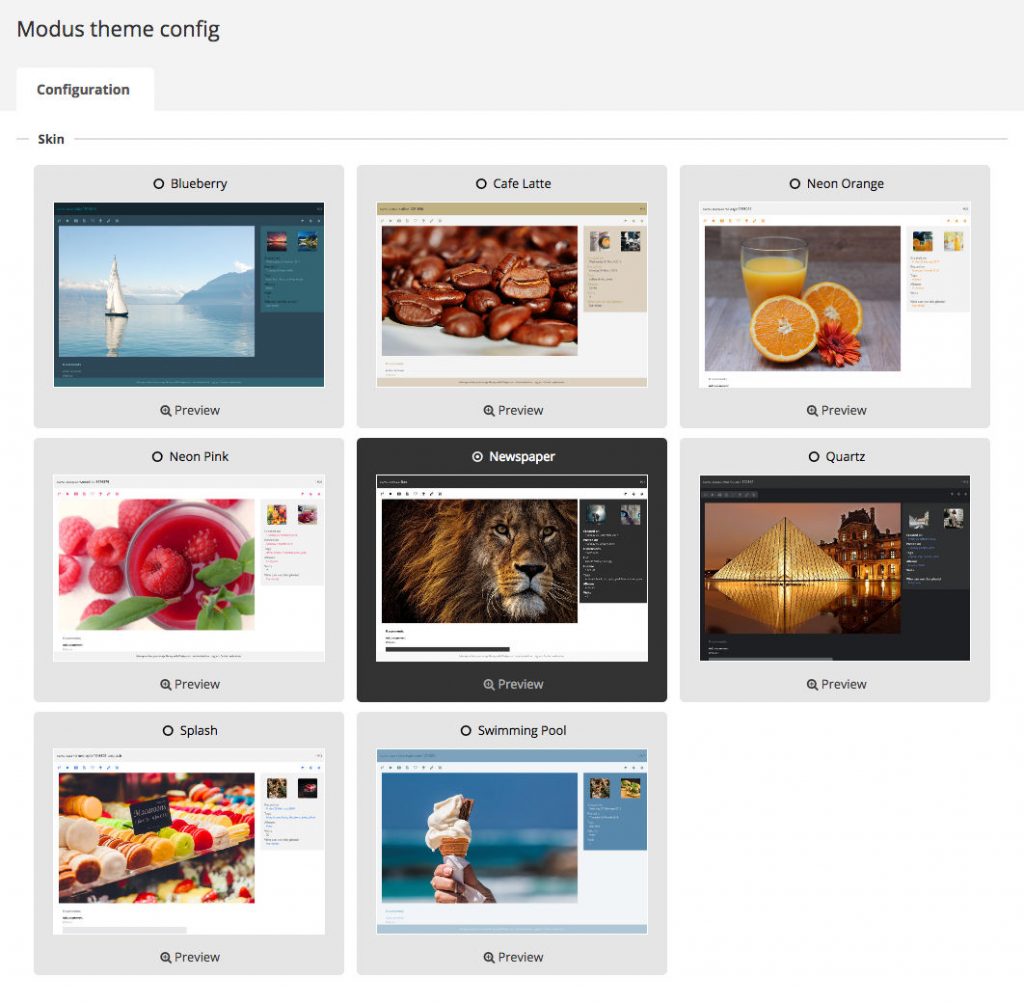 These skins offer a real renewal to the Modus theme, bringing a touch of modernity!
Personally, I chose "Blueberry" for my gallery, and you? Which one is your favorite skin?