Get a sneak preview of Piwigo 14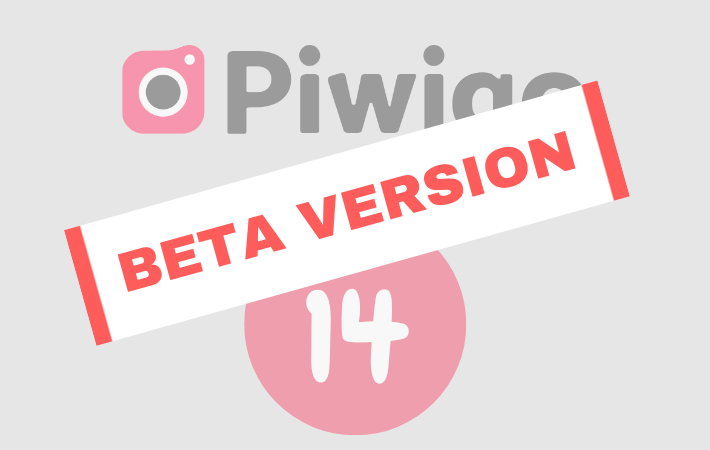 Piwigo version 14 was released in beta 1 at the end of June 2023, followed by beta 2 in August. The biggest news in this version is a complete overhaul of the gallery search engine. Preview this feature in this article, and if you like, test it out and let us know what you think!
How to test Piwigo 14?
First of all, here are the main new features of Piwigo 14:
A complete overhaul of the gallery's advanced search function
An overhaul of the Album page in administration
The ability to choose which administrators will be notified when a new user registers on the gallery
New icons for files not supported in Piwigo
Support for HEIC and WebP files
The feature that required the most work was the new advanced search. It required a lot of thought in terms of ergonomics, design and technical aspects.
And that's precisely why we need your opinion!
If you can install Piwigo yourself on your environment, you can download Piwigo 14 in beta 2 at this address. Don't hesitate to give us your feedback on the test forum.
If you can't install Piwigo yourself, no problem: contact us at contact@piwigo.com. We'll then give you early access to Piwigo 14, so you can test it and give us your feedback. Of course, this will have no impact on your Piwigo account.
Being a beta tester is the best way to help us get a new version up and running. But it also allows you to get involved and contribute to a Piwigo that really meets your needs!
What's new in Piwigo 14
Gallery search redesigned
For now, when you enter text in your gallery's search box, you're taken to the results, but you can't refine your search.
The same applies if you use the detailed search: once the search results are displayed, you can't modify your criteria or add new ones.
With Piwigo 14, we're completely reinventing the way you search for content on your gallery!
Whatever search you need to make, you have access to a single page that displays both the criteria and the results.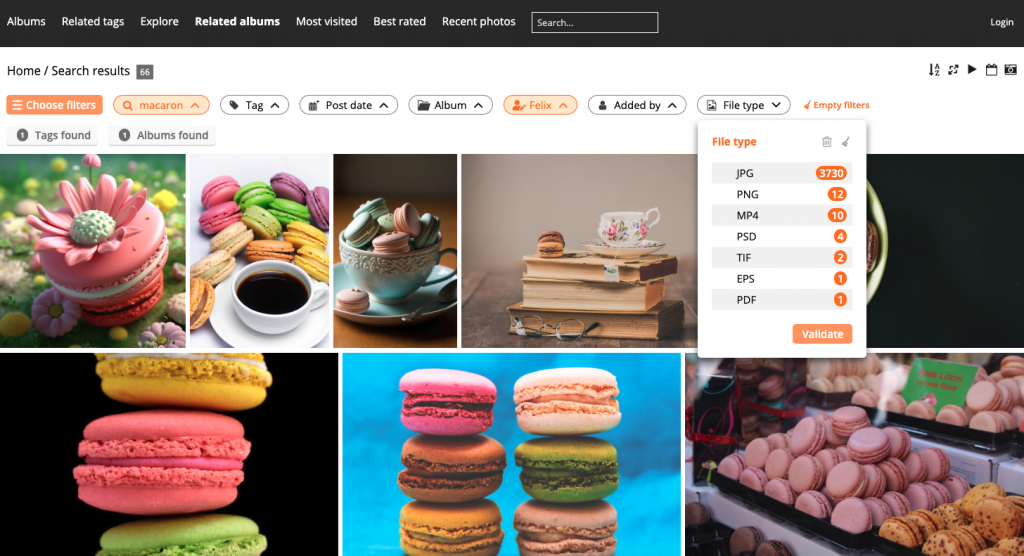 Several criteria are currently available:
text
tag
date added
album
user who added photo
author
file type (PNG, JPG, MP4…)
If you're not interested in certain filters, you can hide them with a single click.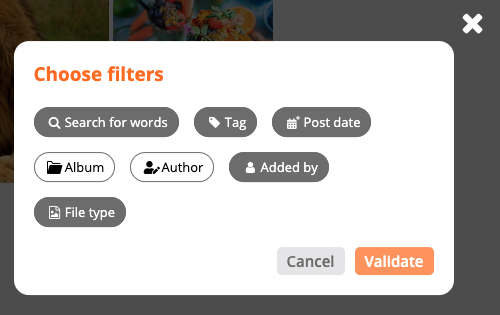 From an album or tag page, you can launch a search that will apply to the batch already selected.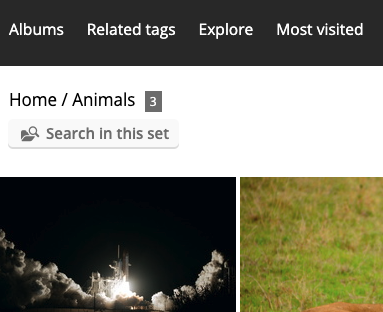 Watch this animation to see the new search in action.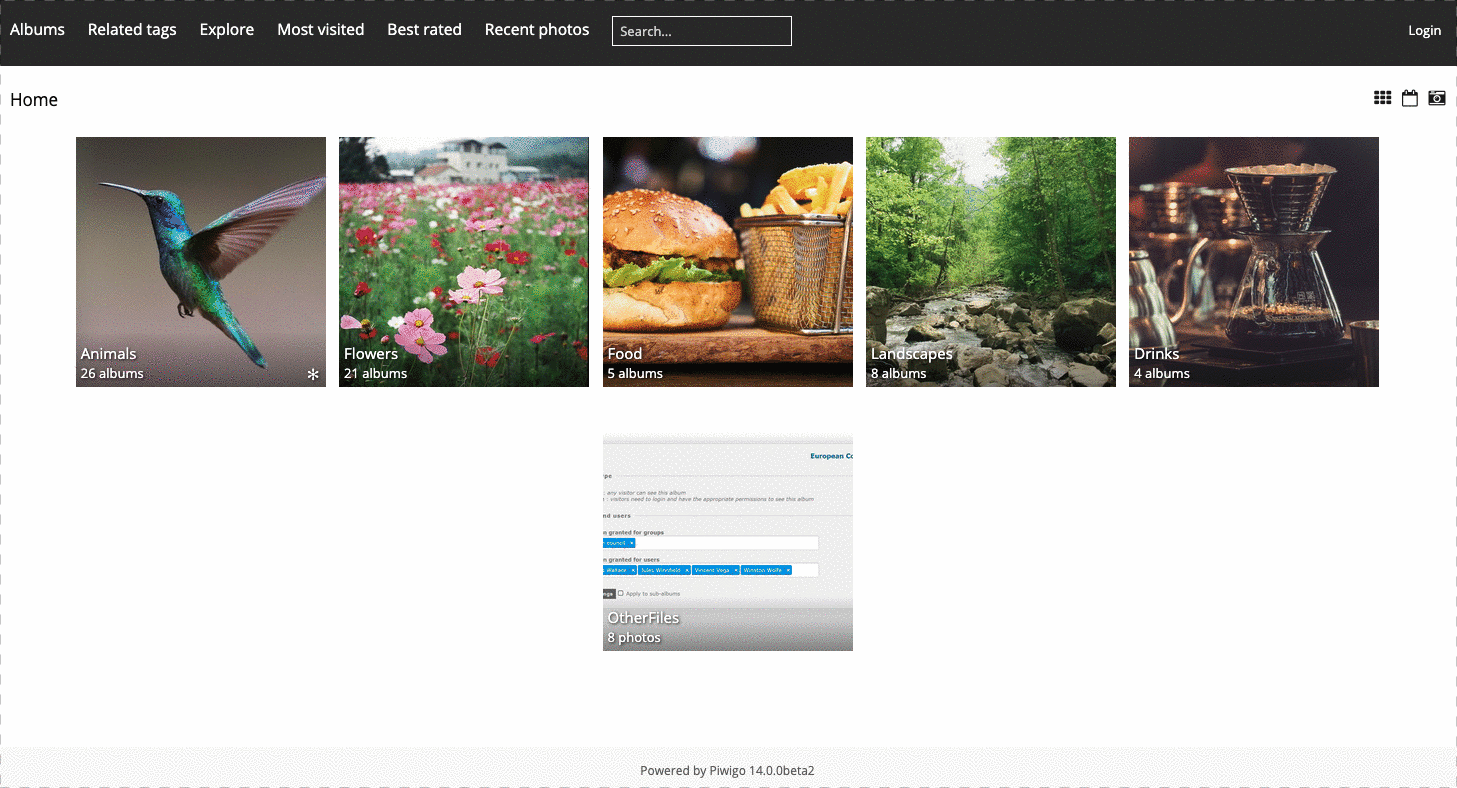 NB: Don't confuse this new search with the filters that can be set up using the Tag Groups plugin (read more in this article). In future, the two screens will be merged, but this is not yet the case.
Redesign of the album manager in administration
We've completely reworked the ergonomics of the album page in administration.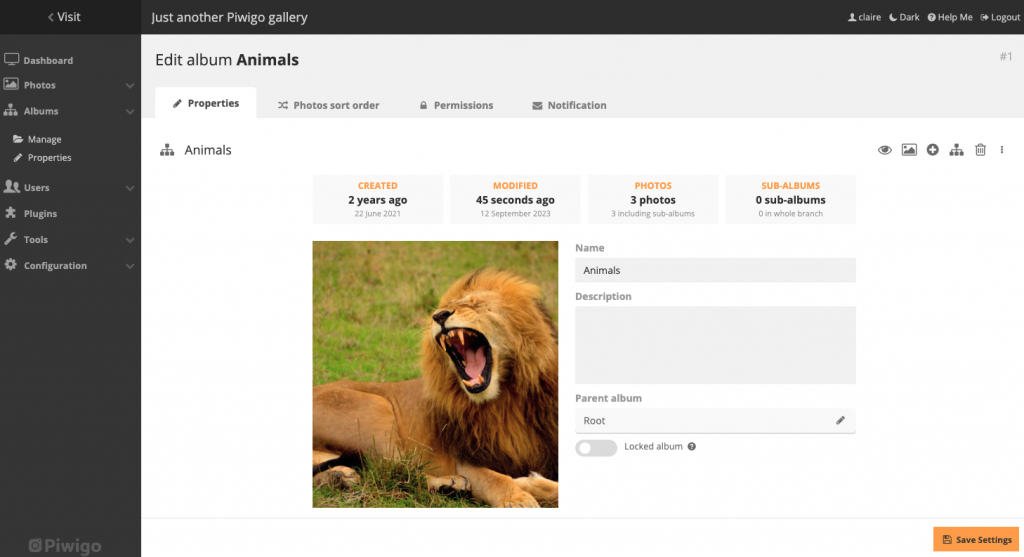 The aim was to make information more visible regardless of screen size. A "save" button is always visible at bottom right, and actions (open album, add photos, delete album, etc.) are accessible from icons at top right.
New icons for files unsupported by Piwigo
When you add a file to Piwigo for which a thumbnail cannot be generated (Word, Excel, Zip…), a modern, self-explanatory icon will now be displayed.

Choose which administrators are notified when a new user registers
If you have many administrators but don't want them all to be notified when a new user subscribes, you can filter with a user group.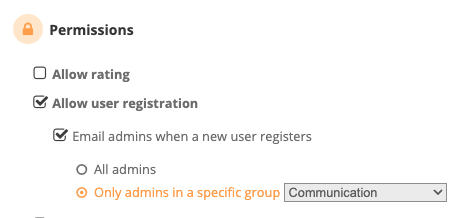 Support for HEIC and WebP files
HEIC is a photo format available on Apple devices since the release of iOS 11. This format generates images of higher quality than JPEG images, while taking up less space thanks to advanced compression technology.
WebP is a very popular image format on the web, as it enables very high quality images and animations to be displayed on a site, at a much smaller size than JPG or PNG formats.
Both formats will be supported by Piwigo from version 14 onwards.
And that's it! What do you think of this new version? Don't forget to contact us by email if you'd like to test the new multi-criteria search in preview!