Piwigo 2.8 is on track and needs your beta-testing!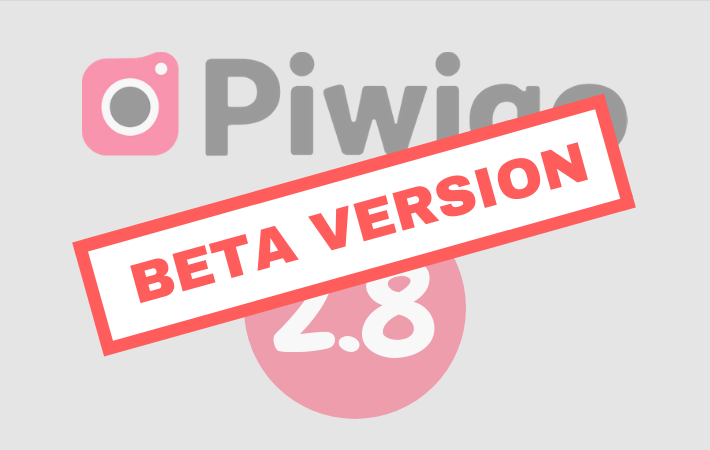 Happy new year 2016 to all Piwigo.com users (and other readers of this blog!) We will publish another post later in January talking about our 2016 roadmap, but for now I wanted to share the first good news: Piwigo 2.8 is coming!
Piwigo 2.8 has entered the "release candidate" period. It means we have implemented several features and we need help from the Piwigo community to test it. The more tests we have, the more stable Piwigo 2.8 will be.
What's new in Piwigo 2.8 compared to Piwigo 2.7?
automatic authentication from notification emails
orphan photos are more obvious and easy to delete
ability to notify users on an album
upload progress shown in favicon
watermark can be repeated on several lines
improvements on user manager
All changes are described in the Piwigo.org announcement : Piwigo 2.8.0RC1.
We need your help to test Piwigo 2.8 Release Candidates. If you want to participate, we will gladly install a test Piwigo 2.8 for you, just tell us!