Expiry Date : a new plugin to manage expiration dates on photos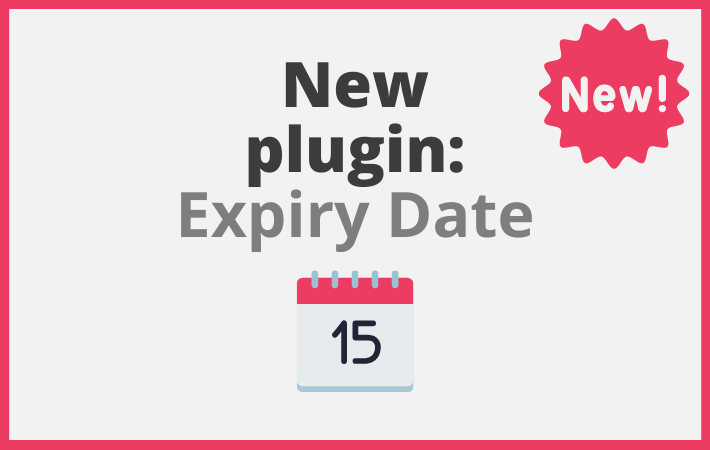 How to manage the expiration date of image usage rights and photo consents on your photo library? With the Expiry Date plugin for Piwigo, it's easy. Today, let's discover this new plugin designed in collaboration with one of our Enterprise customers.
Expiry Date : presentation
Expiry Date is a new plugin for our enterprise customers. It is not available by default on your Piwigo: you have to contact the customer support to benefit from it as part of your subscription (if you have an enterprise account).
Once activated on your gallery, this plugin will add a new "Expiry Date" field available on each photo.
You can change the expiry date of a photo from Piwigo's administration, either individually or in bulk on a selection of photos with the batch manager.
Once an expiry date has been set on a photo, it will appear next to the other fields in your gallery.
The plugin's settings allow you to choose what happens when the expiry date is reached.
You can choose between 3 options :
doing nothing (the date is just informative)
deleting the photos
archiving the photos (i.e. move them to a private album of your choice)
In addition, you can send an email notification before the date and on the precise day of the expiry date:
to users who downloaded the file (if visit history is enabled)
to your gallery administrators.
Why should you use the Expiry Date plugin?
There are several cases where you need to manage an expiration date or expiry date on a photo or any other file.
Image usage rights / copyright
First of all, it is necessary when the image usage rights are limited in time and must be renewed.
This is often the case when you buy photos from a photographer, or on an online image bank: the license can be limited to 5 years or less.
If you are still using an image on your website or in any communication medium when your license has expired, you may be prosecuted for copyright violation.
Photo consent policy
Then, there is the case of photo consent: in some cases and some countries, if you want to use a photo or a video of a physical person on your website or any other medium, you must first obtain their consent. The contract can mention a maximum duration, at the end of which you no longer have the right to use this image.
These two legal constraints are the main reasons why an expiration date (or expiry date) can be useful on a photo, but there are many other use cases.
Are you interested in this plugin? Contact the support at the usual email address to request it!
---
For more information on copyright and image rights, you can read the articles below.
Please keep in mind that rules can differ depending on your country.
Copyright and GDPR for photographers (UK)
The Ultimate Guide To Photo Release Forms
Image Usage Rights 101: How to Make Sure You're Covered