New Piwigo mobile application for Android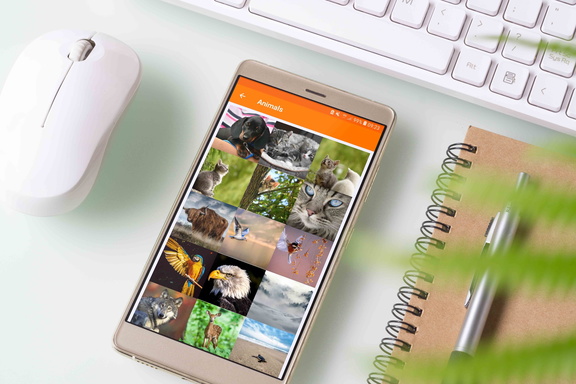 We announced it in our latest blog post: for several months now, we have been working hard to finally release a new version of the Piwigo application for Android.
Good news: that's it, the application is available! 🥳
This mobile app is the result of a collaborative effort between Phil Bayfield, an English contributor who relaunched the Android application project a few years ago, Raphael Mack, our German Android lead developer, and Valentin Baizeau, a French intern at Piwigo for several months.
Let's hear Valentin presenting his work in person:
" My role is to take part in the developpement of the android application. For this first version, we focused on the user experience, by listening to the users requests about what features were priorities for our app. It is now possible to view in full screen your photos by tapping on them for instance, and it is also possible to create new albums and add some photos to them. The idea is to gradually develop new features to be able to offer the same possibilities as the iOS app."

Valentin, student at EPITECH Nantes and intern at Piwigo.
We are very happy and proud to present this new application that will allow you to:
Connect to Piwigo from your Android smartphone
Display your albums
Navigate through your photos and display them in full screen
Create new albums
Upload photos to your Piwigo from your Android smartphone
Don't wait any longer to download the application and give us your feedback!

If you wish, you can also download the application from the alternative F-Droid directory.
Discover some screenshots below: