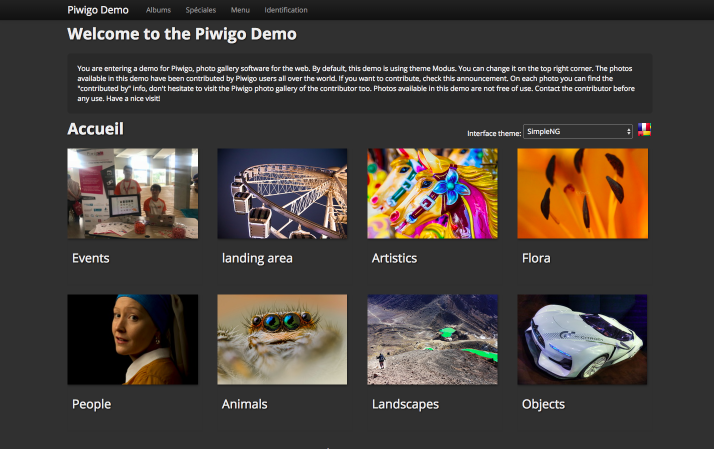 We're starting a new project: an "always fresh" Piwigo demo, with photos coming from Piwigo users, all over the world. Read all details on the announcement on Piwigo.org.
Contribute to Piwigo plugin was installed on Piwigo.com, you can activate and use it. For now we're talking about the demo on Piwigo.org. Later we will update the Contribute to Demo plugin to let you select the demo you want to contribute to, including Piwigo.com demos.
We hope you'll love the idea and decide to become a contributor yourself!