Bootstrap Darkroom: a new theme available on Piwigo.com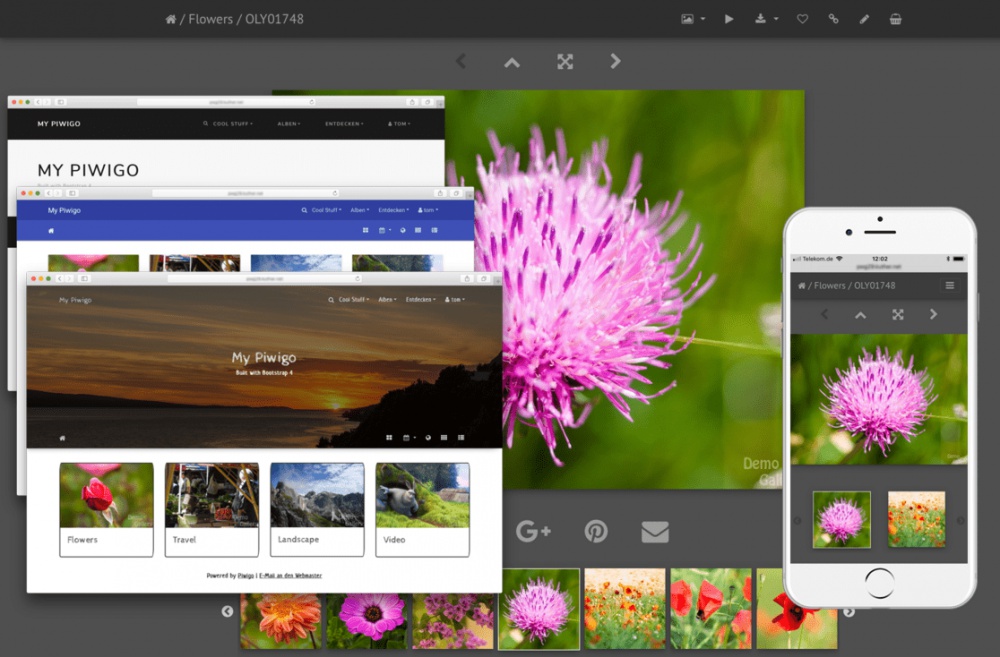 Since January 2020, the Bootstrap Darkroom theme is available on Piwigo.com. It's a big step in the evolution of Piwigo, so we will tell you in this blog post everything there is to know about this modern, functional and mobile friendly theme for your Piwigo gallery.
The Piwigo Bootstrap Darkroom theme is now available for everyone
Developed by Thomas Kuther, Bootstrap Darkroom is a modern, feature-rich and mobile-friendly theme for Piwigo.
It has been available for some time for those who host their Piwigo by themselves; it was also available on demand for Piwigo.com customers who requested it.
The "beta test" phase is over and it is now available to everyone on the Piwigo.com platform!
If you want to give your gallery a facelift, don't hesitate to test it. As its name suggests, this theme is based on Bootstrap (a framework used to build websites with a modern look and compatible with all screen sizes).
Its features :
More than 30 color schemes to customize your gallery
A beautiful full screen slideshow that supports auto play
100 % responsive, i.e. it automatically adapts to all screen sizes
Easy navigation in your albums with a photo carousel
Many configurable options…
Discover below an example of a Piwigo gallery based on Boostrap Darkroom, La Seine à Vélo :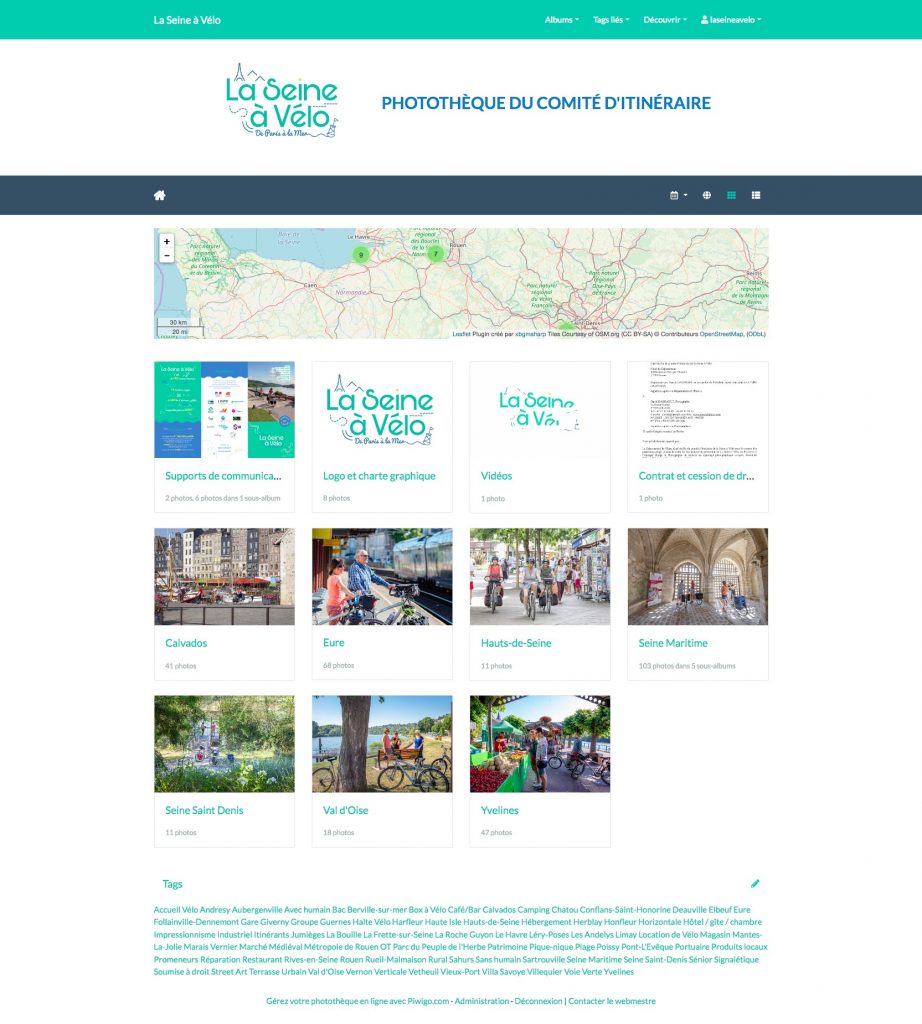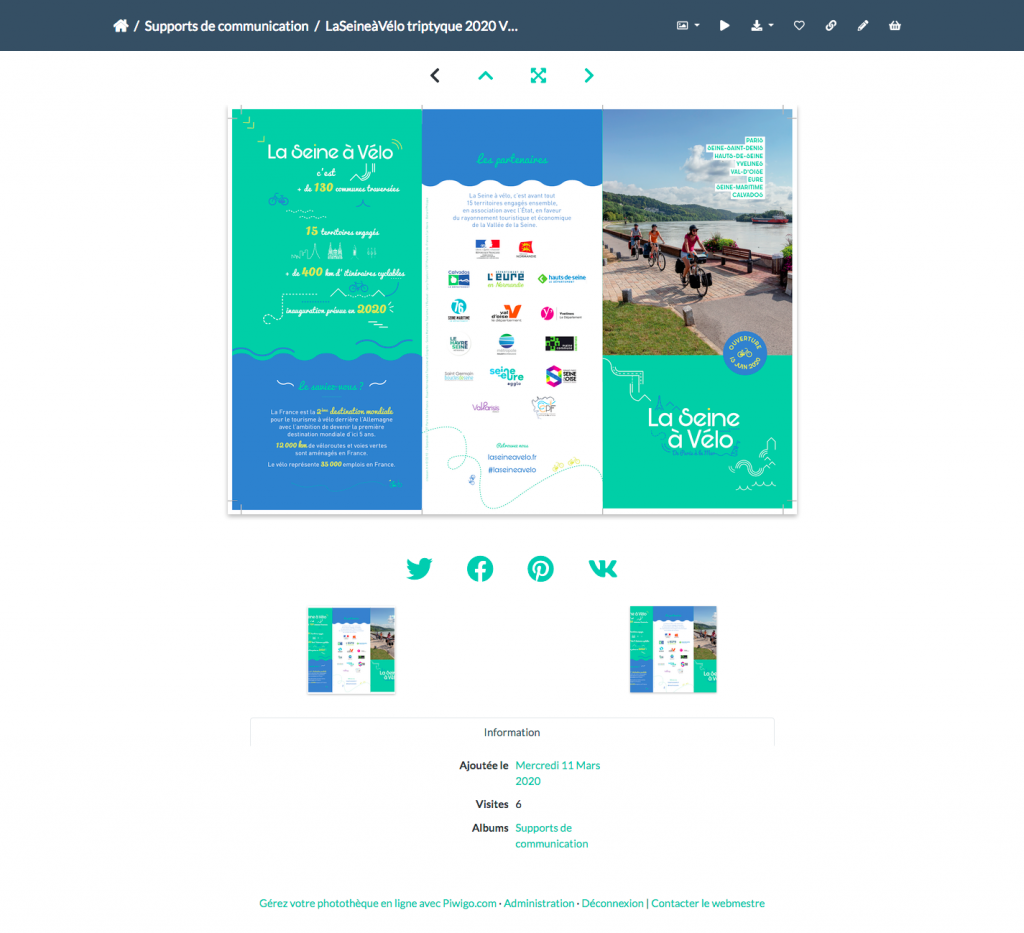 How do you switch your Piwigo gallery to Bootstrap Darkroom?
Setup
Go to Piwigo administration, menu Configuration > Themes.
In the list of inactive themes, activate the Bootstrap Darkroom theme.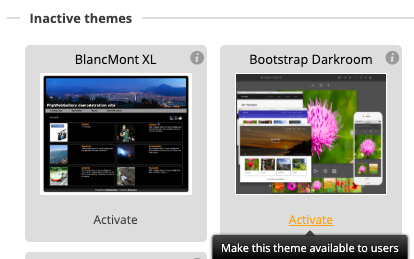 Once the Bootstrap Darkroom theme is activated, you can set it as the "default" theme (displayed by default to all visitors of your gallery), and access the configuration options.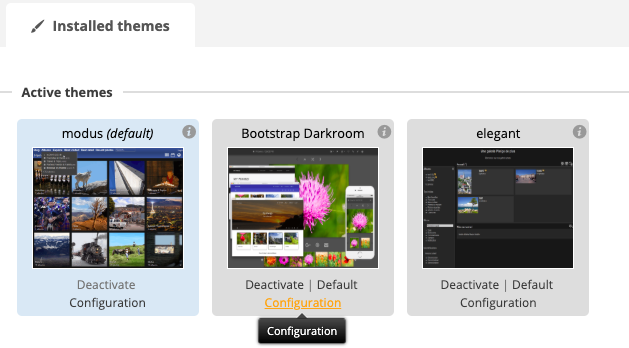 More than 30 colour schemes
The configuration of Bootstrap Darkroom offers many options, including more than 30 skins or color schemes for your gallery!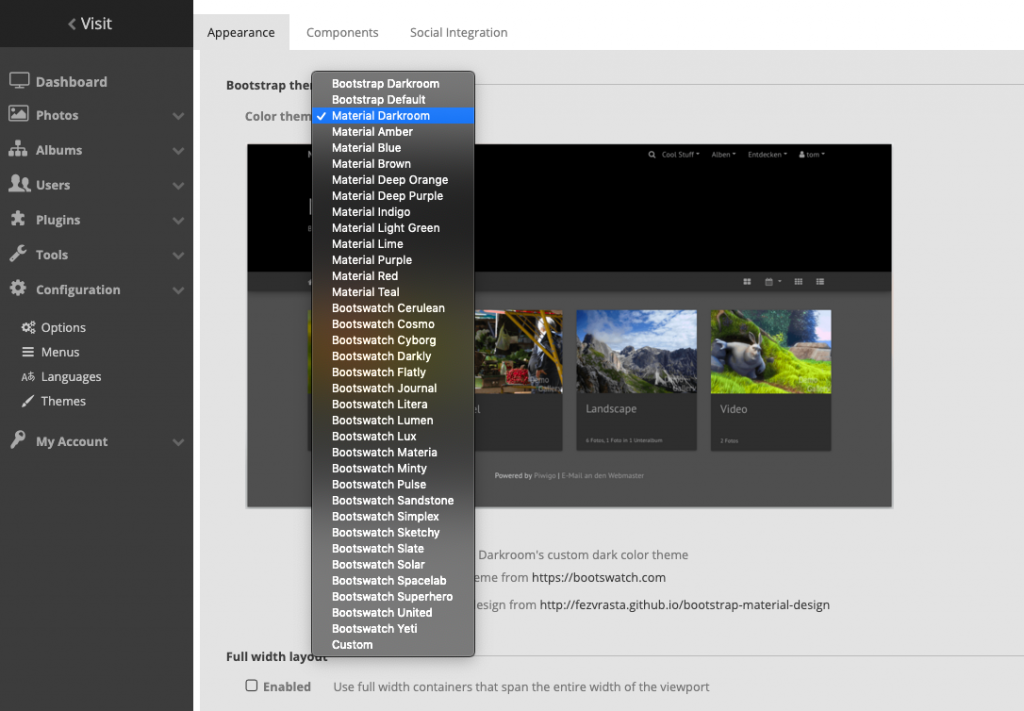 The Material Darkroom color scheme is enabled by default, but feel free to browse through the list to discover all the other styles offered.
Here are a few examples: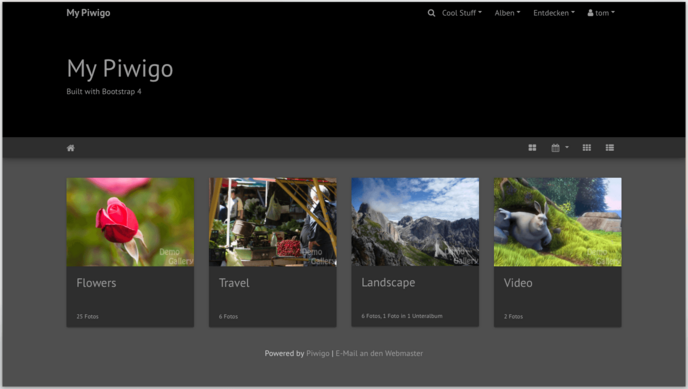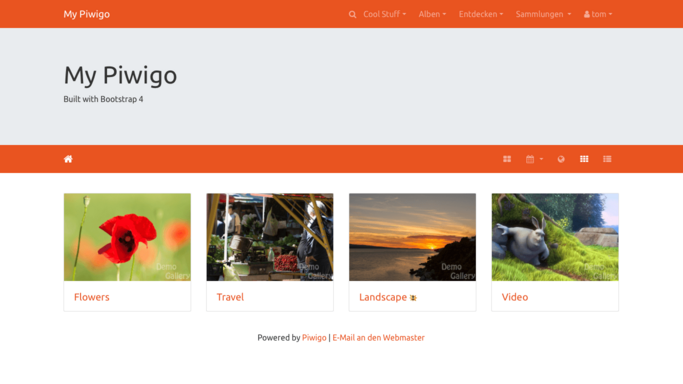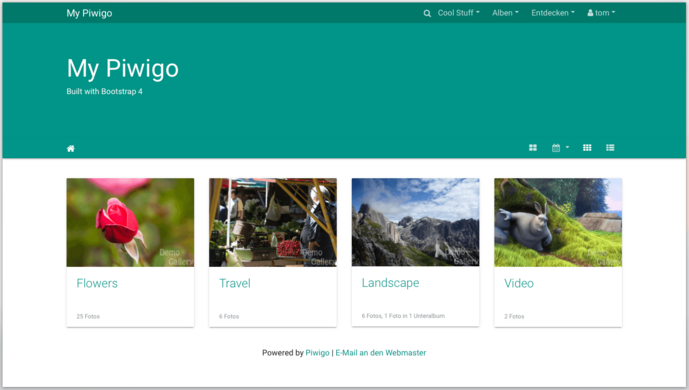 Test Bootstrap Darkroom on your gallery
Don't worry, you can of course test this new theme without endangering your gallery. Just leave your current theme as the "default" theme.
Once Bootstrap Darkroom is activated, go to your gallery and click on "Customise" from the main menu.
This will bring you to a configuration page, which contains a "Theme" drop-down menu: it allows you to choose the theme you want to display just for you, among the activated themes on your gallery.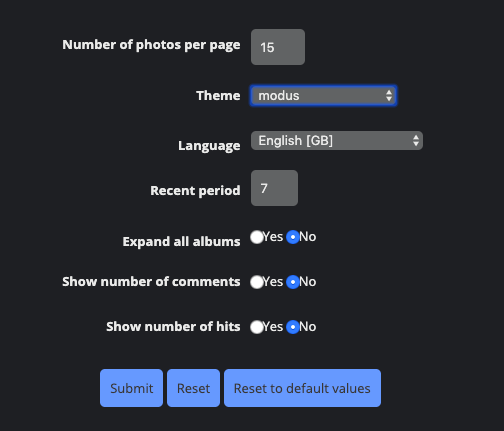 Select Bootstrap Darkroom and click Submit: the Bootstrap Darkroom theme is now activated on your Piwigo gallery, but only for you!
If you need help or if you encounter any problem, you can of course contact us by reaching support at the usual email address 😉.
So what? Ready to migrate your gallery to Bootstrap Darkroom? For me it's already done, and I've chosen the Bootswatch Minty color scheme!