Why Flickr could not remain free for ever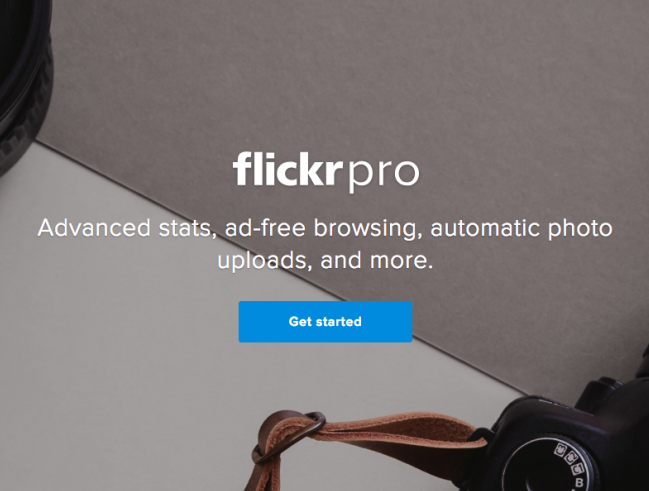 The news has made a big splash in the photo lovers community: on November 5, 2018, Flickr, the famous photo hosting and sharing service, announced a major change in its pricing policy: free user accounts hosting more than 1000 photos will now have to subscribe for a fee, otherwise their oldest photos will be deleted. Many users have started to share their disappointment on social networks, looking for a free and unlimited alternative to Flickr.
A brief history on Flickr pricing
Let's go a few years back in time.
Created in 2004 and acquired by Yahoo in 2005, Flickr has long been a paid service.
Originally, free accounts were limited to a few hundred photos, forcing many users to switch to the pro account for a small fee (about $25).
The arrival of Marissa Mayer (former director of Google) as Yahoo CEO totally changed the game in 2012. The capabilities of free accounts have greatly evolved, allowing users to store up to 1 terabyte of photos for free. Let's do the math together: this is equivalent to 200,000 photos with an average filesize of 5 MB. In other words, almost unlimited storage space.
In 2018, Flickr is acquired by Smugmug, a paid photo gallery service targeting professional photographers. And the Flickr model is turned upside down again: free accounts are now limited to 1000 photos. Beyond 1000 photos, users will have to pay a $50 subscription – about twice as much as in the old days. But in the end, nothing new: the updated business model is getting closer to the pre-Mayer era.
Back to normal
Are we shocked by this backtracking in Flickr business model? Not at all ! Providing a photo hosting service costs money : servers in datacenters, wages for the people managing these servers and build the product. Smugmug owners know exactly where they are going and are not used to generate money loss.
What can we learn from this major change?
The free hosting model is not sustainable.
In practice, nothing is ever free.
In the case of Flickr, the free service was supposed to be compensated by ads displayed next to your photos. Maybe SmugMug does not want to become an advertising agency as internet giants (Facebook, Yahoo, Google) have chosen to be. Maybe also that in an age of adblockers, advertising no longer pays enough. But as you probably have already heard: "If you're not paying for the product, then you are the product.". Choosing a free web service necessarily has a counterpart : you agree to transfer ownership of your creations, your (and you visitors) personal data to the service provider.
What are the best Flickr alternatives to host and share your photos?
If you have more than 1000 photos on Flickr, or if you want to exceed this limit, you now have to choose between two solutions: switch to a pro account, or migrate your photos to another hosting. But as we have already said, nothing is ever free. Let's review some alternatives.
Google Photos

You can of course stay with the web giants and host your gallery at Google Photos for free. However, beyond 100 GB, you'll have to pay, unless you accept that your photossystematically downsized. Also, forget the Creative Commons copyrights management that made Flickr so popular: it is not available with Google Photos.
Eventually, never forget that Google business model is based on profiling its users to improve the conversion of ads for its real customers, the advertisers. Thus, Google may decide tomorrow to stop providing this service if it no longer serves its interests, as it already occured with Google Wave, Google Reader and will soon happen with Google Plus.
500px

500px is a quite popular platform in the photographers community. It allows you to host your photos and share them with the whole world, while selecting the most appropriate license. But here again, the free version is limited: it only allows you to upload 7 photos per week. You will have to go pro at some point (between $4 and $13 per month depending on your needs). 500px is "showcase" oriented for your most beautiful photos, and allows you to quickly get visibility. If you are looking for a tool to manage all your photos, it may not be the most appropriate solution.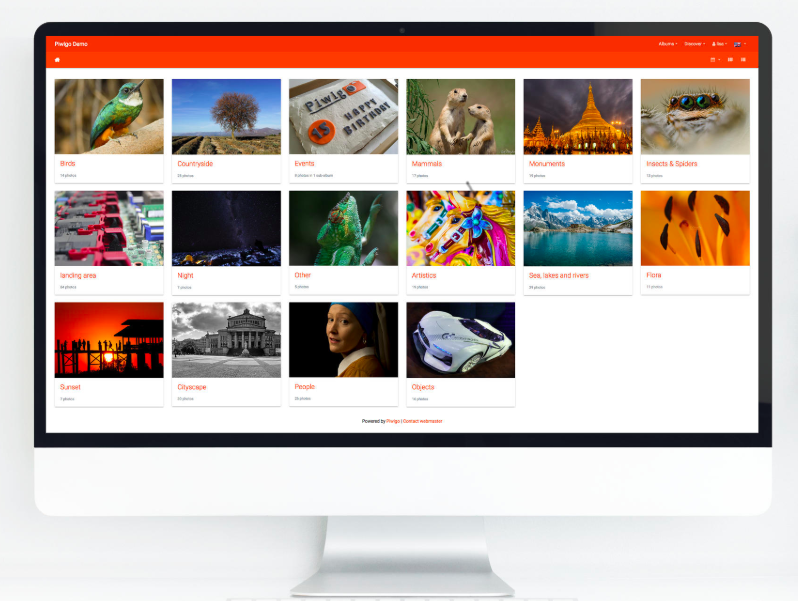 If you already have web host (for a WordPress blog…), or if you are not afraid of technical stuff, Piwigo open source software can be a very good alternative to Flickr. As David Ing explains on his blog, installing Piwigo on your hosting is very easy and well documented. Icing on the cake, a plugin allows you to transfer your Flickr account to Piwigo in a few clicks (everything is explained in this tutorial).
Piwigo features are much more advanced than what Flickr or its competitors offer : they should therefore meet the needs of the most demanding users. With Piwigo, you have your own personal photo gallery, accessible from your own domain name. You take back control of your data and your work, without sharing the benefits with an internet giant.
And like any open source software, Piwigo is free. So yes, you will still have to pay at least for the web hosting service (from €2.99/mo at OVH for example). But as you can see, someone has to pay at some point, right?
And if you don't want to bother with web hosting, you can always take a look at the offers on Piwigo.com, which include a ready-to-use service around Piwigo. You can create your account in a few clicks within a few seconds, and Piwigo.com takes care of all the technical requirements. Feel free to give it a try. First 30 days are on us !